Antibacterial
Dishwashing Liquid
Available in 1000mL & 450mL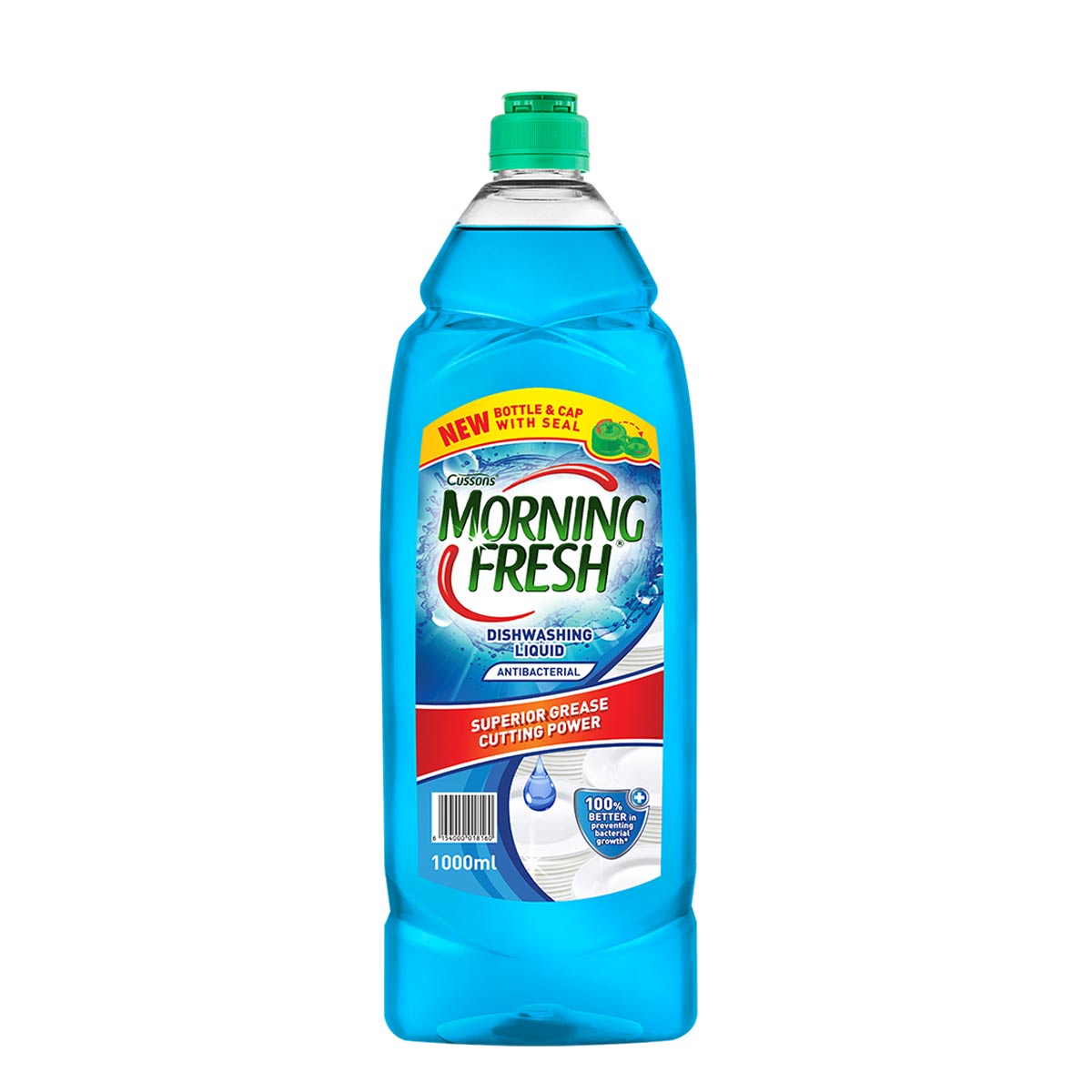 Morning Fresh Antibacterial helps to kill 99.9 of germs and Superior grease-cutting power.
Just one drop is all it takes to make your dishes sparkling clean and fresh.
It is tough on oil and grease- just a tiny amount gets the job done quickly clearing
away those lingering smells.
Superior Grease Cutting ability
One squirt is enough
Recyclable bottle
Transparent, Handy & Trendy Pack
Antibacterial Ingredient
Pride in superior kitchen cleaning performance with squeaky clean results.
Last longer
Gentle on hands (contains glycerine)
100% better in preventing bacterial growth(Antibacterial variant)
For maximum antibacterial effect, place a small squirt onto your sponge. Reduces bacteria by 1,000 times when dosed directly on the sponge.